Termatrac Technology

BMC Building &Pest Inpections use the latest in technology including the Termatrac T3i system, an innovative method to confirm and track the presence of termites.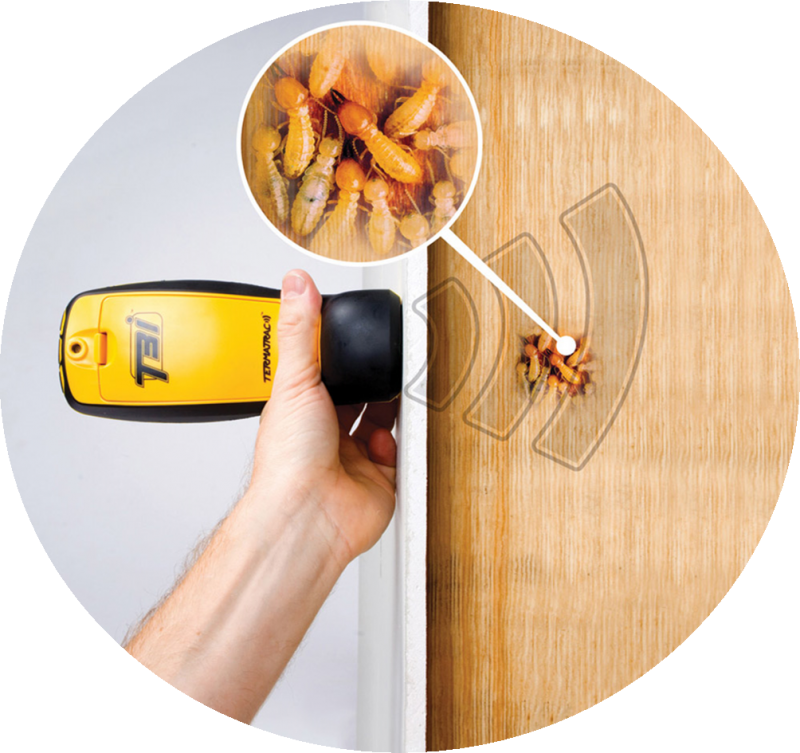 The T3i All Sensor utilises radar technology to determine movement and is combined with a relative and direct moisture sensor, as well as a thermal sensor for extra confidence. The unique 3-in-1 design is the ultimate tool for pest control operators and building inspectors who are looking for a non-destructive method of
confirming termites.
Termatrac's unique termite radar technology is the most accurate and non-invasive detector available. Save the effort of drilling and tapping walls. Simply place the radar sensor on the wall's surface and the radar technology confirms movement by penetrating through most building material to locate and track termite and other insect activity.
The T3i moisture sensors (relative and direct) allow techni-cians to determine possible risk areas for termites by detecting any change in moisture across surfaces. The Relative mode provides the difference in moisture between current position and reference point. This is important as it provides accurate results for any level of moisture in a wide range of conditions (heat, humidity, etc.). The Direct mode shows any slight increase or decrease in moisture on the dial with a percentage.